Convention & Meeting Rooms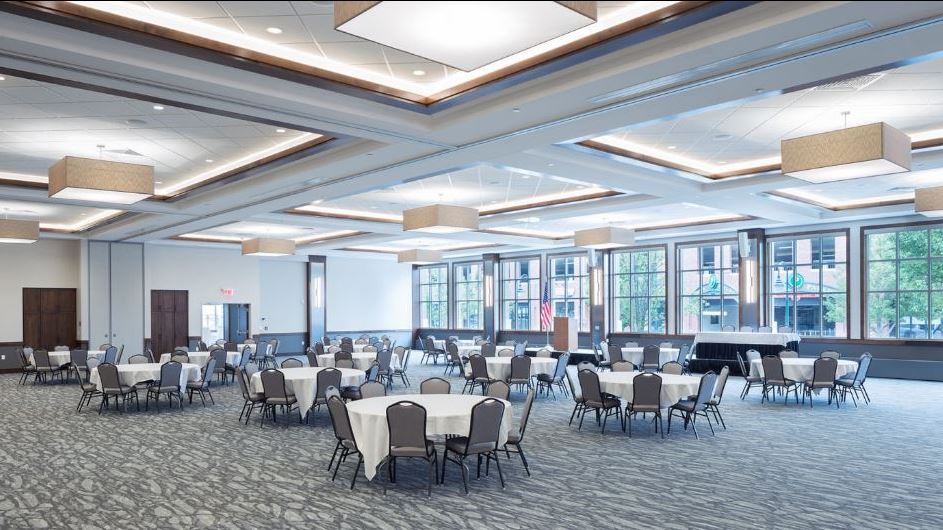 Transformation on a large scale.
Your convention facilities can be a real workhorse for your business. But so much time and energy goes into a successful convention from the big picture to the tiniest detail. That's where we come in. We'll keep track of the details so you don't have to. Our extensive list of conference amenities ensures that you cover the basics from presentation equipment, to food service, technology, lounge furniture, and more. 
Popular Products
Chairs
Computer Systems
Crystal/Glassware
Decorative Chandeliers
Desk Accessories
Drinking Fountain
Electronics
Flag Poles
Floor Mats
Flooring
Food Service Equipment
Furniture
Printed Goods
Registration Equipment
Security Equipment
Signage & Graphics
Sofas
Tables